Train With More Convenience Than Ever Before When You Take Advantage Of Our Open Gym Hours
Hate crowded gyms? Over waiting for equipment, packed floor areas, feeling like you're constantly being watched? Want lot's of open space or tools that are generally only found in elite specialist gyms? Do you know what you're doing and don't want to be hassled?
If so, our Open Gym membership is designed for you.
At Uptown Movement, we want our members to feel as though this is their HOME! This is why all Open Gym members have their own access codes.
Although an Open Gym membership at Uptown Movement is like having your very own private gym, we are a community of like minded movers and individuals who you can lean on for advice, motivation and support if you need.
Fill out the short form on your screen to learn more!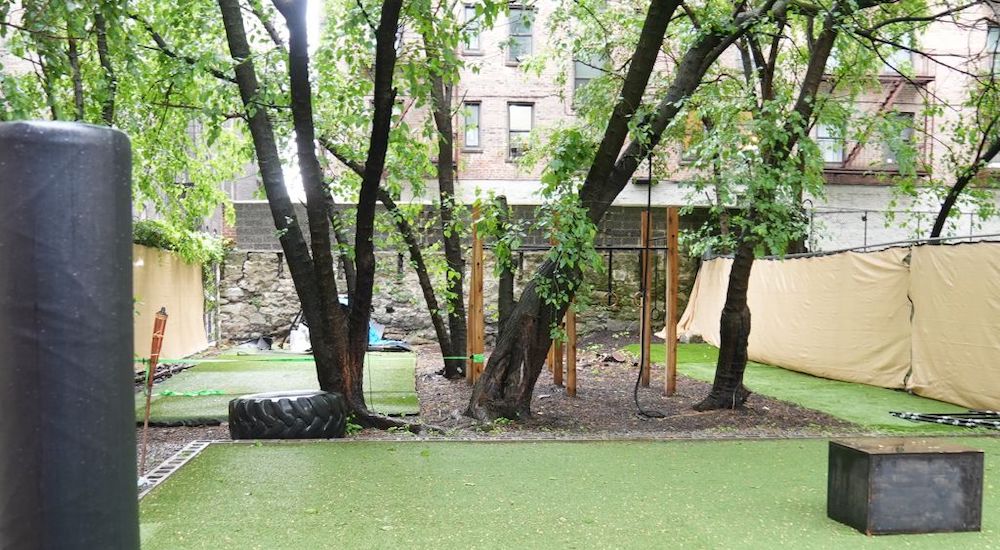 Why Is Open Gym Right For You?
A true functional training heaven and it's all for you!

2000 sq. ft. of open space for freedom of movement
60ft of Turf
Kettlebells up to 200lbs
Squat Racks
Hex Bars
Clubbells
Maces
Sandbags
Climbing Ropes
Sleds
Assault Bikes
Ski Ergs
Rowers
Our Open Gym members include: personal trainers, yoga and pilates instructors, bodyworkers, yogies, experienced gym goers, dancers, gymnasts, and performers. While you must be experienced in your own movement practice to participate in Open Gym, if you're not there yet, don't worry! That's what our classes are for! To give you the training and knowledge to feel comfortable and confident in the gym by yourself.
Because we are not a traditional gym with no machines, learning how to use our equipment and your own body is key to the mission of club. Therefore, our open gym feature is only open for members who are part of the Evolve level or higher. If you believe you do not need to take any classes to reach the Evolve level please contact us to schedule an assessment. We also make exceptions for any one who is practicing a specific movement art or strength based sport with the space being conducive of that.